The 25 companies are selected!
25 companies in five categories have been selected to compete in the pivot25 competition scheduled for June 14th – 15th 2011. The selection was very competitive with many high potential and high quality entries. The selection committee expressed that they had a very difficult task coming up with a final list for this reason.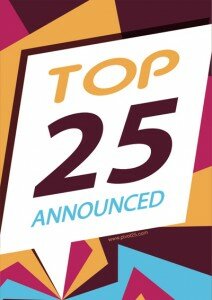 Below are the 25 companies and their applications
Application in Mobile Payments and Commerce
Kopo Kopo Inc.
Jamobi
Zege Technologies (mPayer)
Nyaruka (Bizito) – from Rwanda
M-Shop
Applications in Entertainment, Gaming and Utilities
Websimba Ltd (Eat Out Mobile)
Sakanya
Space Kenya Networks Ltd (Whive)
Tuvitu
MySocialMobile
Applications in Business and Entreprise
Pluspeople Kenya Ltd. (Uhasibu)
Bongo Live – from Tanzania
NikoHapa
Kenya Methodist University (EasyParking)
WapiDiscount
Applications in Government, Agriculture and Education
mfarm Limited (m-farm)
Mobile Crop Disease Surveillance System – from Uganda
Campus 101
SchoolSMS Premium
HeHe Limited (Gahunda) – from Rwanda
Applications in Health
BTI Millman Limited
M-Chanjo
Sharper Innovations (Pregnancy App.)
Shimba Technologies Ltd (MEDKenya)
Techne Craft Solutions Limited (M-ARV)
The 25 companies above are the first round winners of the mobile application developer competition which started in February 2011. Over 100 competition entries were considered with the most popular categories being Mobile Payments and Commerce (27%), Entertainment, Gaming and Utilities (27%) and Business and Entreprise (26%). The category of Government, Agriculture and Education attracted 21% of competitors while the Health category attracted 15% of the competitors.
The competition is designed to showcase talent in technical skills and entrepreneurship among mobile software developers in East Africa at the conference. The conference will also increase the competitor's opportunities to access capital to scale up their products as well as markets. A panel of experts including global and regional thought leaders will be judges for the competition at the conference to determine the best competitors in the five categories. Winners will get prize money as well among other benefits.
The competition and conference are an initiative of m:lab East Africa and *iHub_ Nairobi.